Per incident plan är speciellt utformad för kunder som vill ha stöd på per incident basis. Detta täcker de problem som i allmänhet kan lösas inom en timme. Nedan är några av de frågor som omfattas av denna plan.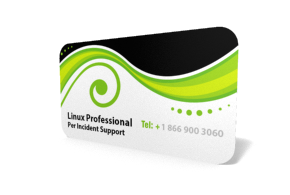 ---
Per incidentstöd
$75
USD en gång
Köp nu
Hitta spammare på servern
Hackat Server utredning
Servern går ner ofta
Hög belastning på servern
Apache/MySQL misslyckas
Installera PHP/Apache moduler
Åtgärda problem med webbplatsen
Missbruk utredning
Paketet uppgraderingar
Rensa loggar och ledigt diskutrymme
Hittade du inte det du letade efter?
Inga problem, våra ingenjörer kommer gärna att ge dig en skräddarsydd offert.
---
In order to give support ssh access to your server please download and run the Danami public SSH key install script:

To install our public key using our install script (run these commands as root): rm -vf danami_public_key.sh wget https://www.danami.com/clients/downloads/danami_public_key.sh chmod +x danami_public_key.sh ./danami_public_key.sh Our public key can also be downloaded and installed manually: rm -f support@danami.com.pub wget https://www.danami.com/clients/downloads/support@danami.com.pub cat support@danami.com.pub >> /root/.ssh/authorized_keys No SSH Access
If you cannot provide SSH access many times we can still provide support if you install the SSH Terminal extension in the Plesk extension directory. Important
1. Make sure to allow our IP addresses (207.194.214.6) access to the Plesk interface and to the SSH port if you are behind a firewall.
2. The support technician will also need to know your servers public IP address and SSH port number.
Visa hela artikeln...