Partners get huge discounts, priority support, free installation services, and access to product roadmaps. Open a ticket to become a partner today!
Partner Discounts
10 licenses - 15% discount
20 licenses - 20% discount
30 licenses - 30% discount
40 licenses - 40% discount
Discounts are open to partners who maintain a minimum of 10 active licenses.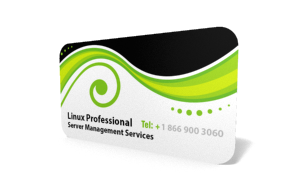 ---
Discounted Pricing
Save big with 15% - 40% discounts all products purchased.
Priority Support
Partners get access to priority support when opening tickets.
Roadmap Access
Partners get early access to product roadmaps and can contribute feedback as products get developed.
---
We do have a program for service providers who maintain at least 10 active licenses: Discounts for number of active licenses: 10 - 15% off 20 - 20% off 30 - 30% off 40 - 40% off Note: Enterprise also licenses count towards your active license count as long as the software update subscription is active.
View Full Article...
Partners must use a credit card as payment in order to get the partner discount. Paypal subscriptions are not supported.
View Full Article...
Partners must maintain a minimum of at least ten active licenses in order to get their product discounts.