Juggernaut features an SPI firewall, brute force protection, real-time connection tracking, intrusion detection, dynamic block lists, statistics and reporting, modsecurity auditing, country blocking, Cloudflare support and more cutting-edge technology to handle your security needs – all in one security extension.
While the default Plesk firewall and Fail2ban provide basic server protection they do not do enough to secure your server against the threats faced in todays environment. System administrators demand the features and flexibility provided by Juggernaut Security and Firewall.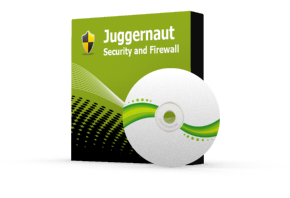 ---
Get one free month when choosing a yearly billing cycle!
* All domains added in Plesk are counted towards your license domain limit. More information
---
Designed for Plesk
Web interface is designed and optimized exclusively for Plesk. We use the latest Plesk extension APIs to make sure that our extension is 100% compatible now and in the future.
SPI Firewall
Firewall and login failure detection CLI scripts provided by Way to The Web Ltd. We have pre-configured settings that work on a Plesk server with all the standard Plesk services.
Brute Force Protection
Daemon process that checks for login failures against server services like SSH, FTP, SMTP, POP3, IMAP, BIND, .htpasswd, webmail, Plesk and modsecurity. Add your own custom log files and custom triggers.
---
Real-time Tracking
View all network connections, Apache connections, system processes, bandwidth usage and disk I/O real-time. The page to auto refreshed every few seconds. Each IP address is tagged with its geolocation and you can permanently deny an IP with just a few clicks.
Country Blocking
Block or allow specific countries to different ports on the firewall. Whitelist specific countries so they never trigger false positives. IP addresses are automatically tagged with their location.
Dynamic Block Lists
We support over 100 block lists like DShield, Spamhaus, BOGON, MaxMind Anonymous Proxy, Fail2ban, Stopforumspam, and TOR. Each block list is automatically updated at regular intervals.
---
Process Tracking
Track processes on the server in realtime. See CPU and memory usage of all server processes. You can hang up, terminate or kill bad processes right though the interface. Get an email warning when a suspicious processes is detected running on the server.
ModSecurity Auditing
View and search through your modsecurity audit log. See exactly who is getting denied by your modsecurity ruleset. View full HTTP transactions and rules matched directly through the web interface.
LFD Clustering
Share your login failure daemon blocks and configuration changes across multiple servers. All server communication is encrypted using a secret key that you define.
---
Messenger Service
Display a message to users informing them that they have been blocked by the firewall. Supports Google reCAPTCHA allowing users to unblock themselves while still blocking bots.
Multi-Language Support
Full internationalization and localization support. We currently support English, German, French, Spanish, Italian, Hungarian, Dutch, Polish, Portuguese, Russian, Turkish, Chinese Simplified, Chinese Traditional, and Japanese languages.
Network Lookup Tools
Perform bulk DNS, Geo, ASN, Ping, Trace, SPF, and DNSBL and Map lookups. Check your servers domains and IP addresses against multiple DNS and SURBL blacklists.
---
Customizable Dashboard
The dashboard supports customizing the layout and ordering of your dashboard widgets. You can even write your own plugins for use in the dashboard.
Statistics and Reporting
Our reporting engine is second to none. Parse your logs and view live reports for all aspects of the server. You can even write your own report plugins as the full source code is provided for all report plugins so you can them as examples.
Log Scanner Reports
Get a detailed email summary report of your logs. You can define which logs to search, the report interval, and can even add regex patterns for what to ignore.
---
IP Sets Support
Block long lists of bad hosts without worrying about killing system resources or causing network congestion. IP sets are stored in indexed data structures, making lookups very efficient.
Intrusion Detection
Define directories or system binaries to watch and get an alert when a change is detected. You can even check /tmp and /dev/shm directories for suspicious files.
Security Checking
Perform a basic security, stability and settings check on the server. Audit the firewall, file permissions, SSH/Telnet, and services to make sure that everything is in working order.
---
Access Policies
Create access policies to deny or allow access to URLs based on the users country, continent, or ASN. The MaxMind DB Apache module provides geo filtering at the web server level.
Webmail Policy
Create an access policy to deny or allow access to the webmail based on the users country, continent, or ASN.
Policy Migrator
The policy migrator makes it easy to migrate your policy settings across servers. Easily import settings into Juggernaut Firewall with just a few clicks.
---
Juggernaut Security and Firewall would not be possible without the great firewall and login failure detection scripts from Way to The Web Ltd. We encourage you to support the ConfigServer Security and Firewall project by donating!