With Sentinel Anti-malware, you get the open source standard for anti-malware scanning from Linux Malware Detect and ClamAV combined with a user friendly web interface designed specifically for the Plesk control panel.
Sentinel uses multifaceted threat data from network edge IPS, community data, ClamAV, and user submission systems to extract malware that is actively being used in attacks.
The threat landscape in todays hosted environments is unique from that of the standard AV products detection suite in that they are detecting primarily OS level trojans, rootkits and traditional file-infecting viruses but missing the ever increasing variety of malware on the user account level which serves as an attack platform.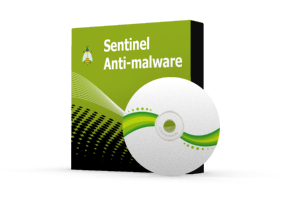 ---
Get one free month when choosing a yearly billing cycle!
* All domains added in Plesk are counted towards your license domain limit. More information
---
Designed for Plesk
The web interface is designed and optimized exclusively for Plesk. Secure your server and protect your clients by providing best-in-class open source anti-malware detection.
Linux Malware Detect
Anti-malware engine designed around the threats faced in todays hosting environments. It uses multifaceted threat data from network edge IPS, community data, ClamAV, and user submission systems to extract malware that is actively being used in attacks.
ClamAV Anti-virus
Supports ClamAV® open source multi-threaded scanner daemon for detecting trojans, viruses, malware. Extended signatures from Malware Expert provide extra protection against PHP based malware.
---
On-demand Scanning
Sentinel allow you scan a domains web folder with just a few clicks. The scan can automatically quarantine detected threats (if enabled) or allow you to quarantine, clean malware or email a report the the customer.
Real-time Scanning
Kernel based inotify real time file scanning of created/modified/moved files. Monitor your entire vhosts directory tree an instantly scan any changed files. All of its resources are inside kernel memory and has a very small cpu usage and userspace footprint in memory.
Quarantine Malware
Malware can be quatantined storing threats in a safe fashion with no permissions. You can optionally restore quarantined files to original path, owner and permissions.
---
Clean Infected Files
Cleaner rules will attempt to remove malware injected strings. Supports base64 and gzinflate (base64 injected malware). After clean is performed it will be re-scanned and verify that the clean was successful.
Domain Monitoring
Check the blacklist status of your domains using the Google Web Risk API. Run a nightly check on your domains and get notified by email when a domain gets blacklisted.
Signature updates
Signatures are usually updated daily. Signatures are derived from tracking active in the wild threats that are currently circulating. Threat data includes Network Edge IPS, community, ClamAV, and user submissions.
---
Ignore options
Sentinel gives you multiple options to minimize any false positives. Ignore specific paths, file extensions or whitelist bad signatures with just a few clicks.
Customizable Dashboard
The dashboard supports customizing the layout and ordering of your dashboard widgets. You can even write your own plugins for use in the dashboard.
Smart Help System
Every configuration option is documented and a concise explanation of each option is available through search or just by hovering your mouse over the configuration item.
---
Sentinel Anti-malware would not be possible without the great malware detection scripts from :rfx. We encourage you to support the Linux Malware Detect project by donating!