From the Extension Interface
Admins can remove a reported IP address by clicking on the IP address from any of the grid pages then click on the reputation tab then select the clear operation.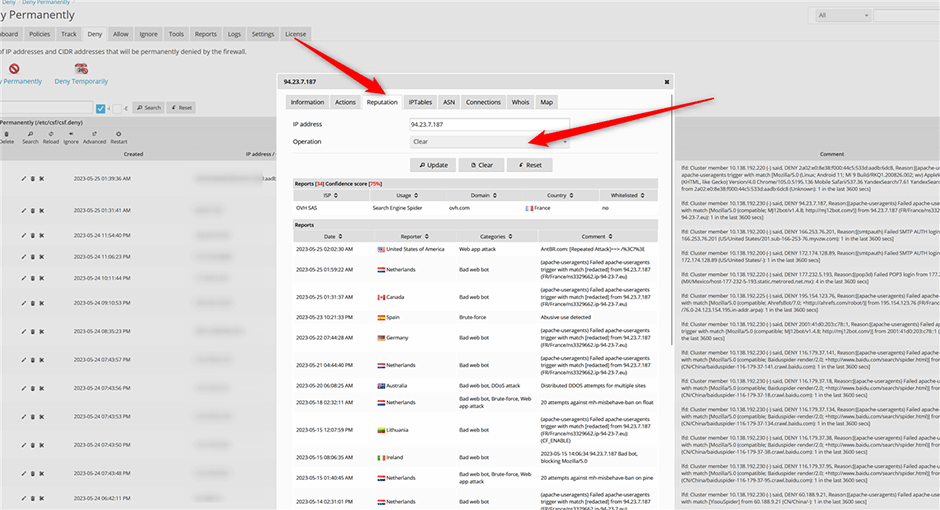 From the AbuseIPDB Website
Registered users have the option to remove their own reports via the Reports section of the AbuseIPDB user control panel.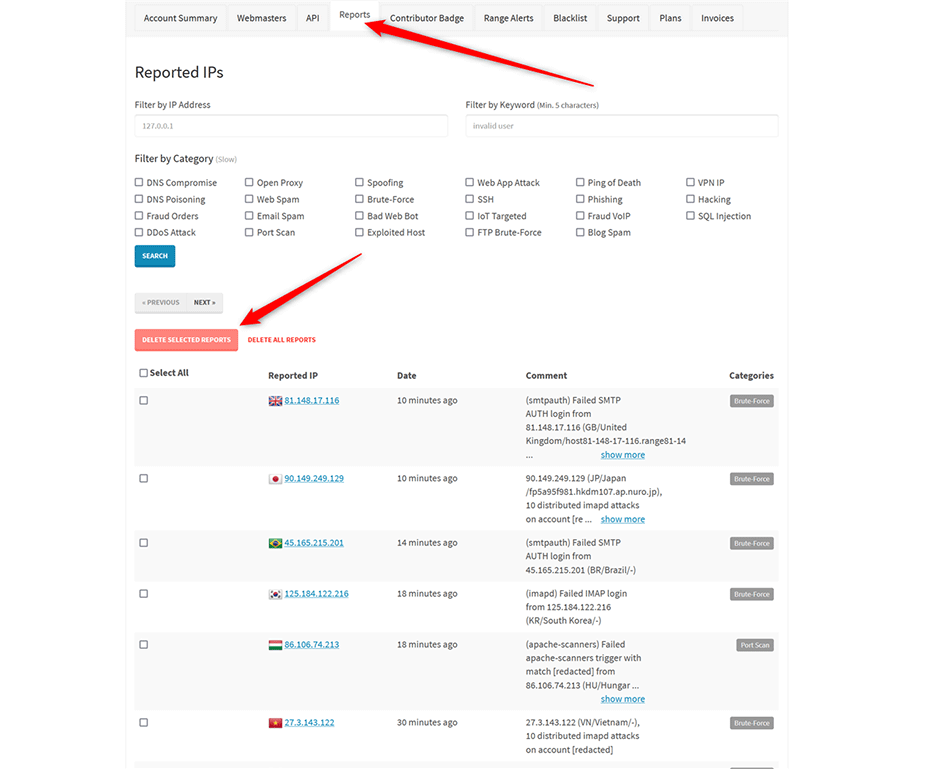 Additionally there is a take down request feature on the each reported IP addresses page, usable by all registered users.