We are pleased to announce the release of Juggernaut Security and Firewall 2.16 under General Availability. All users are encouraged to upgrade. This release has passed Plesk certification and is now available in the Plesk extension directory.
New Time Option
Added a time format option under Settings -> Application Settings giving administrators the ability to choose between 12 and 24 hour date display for logs.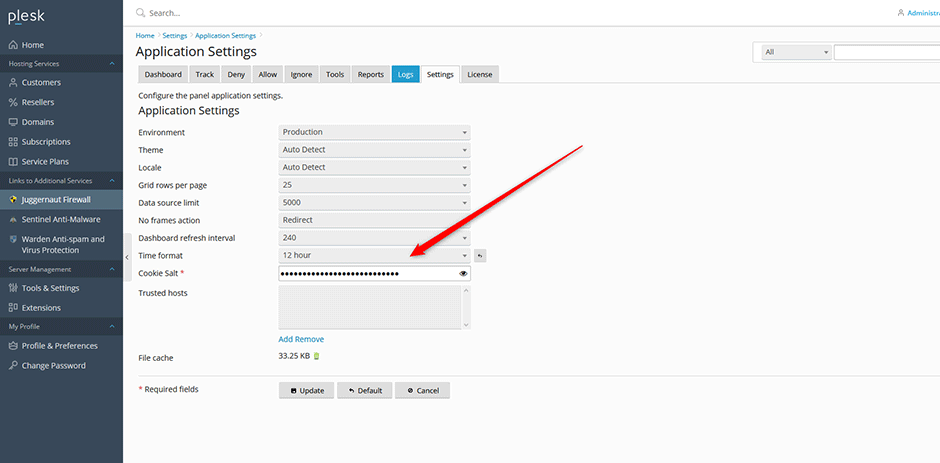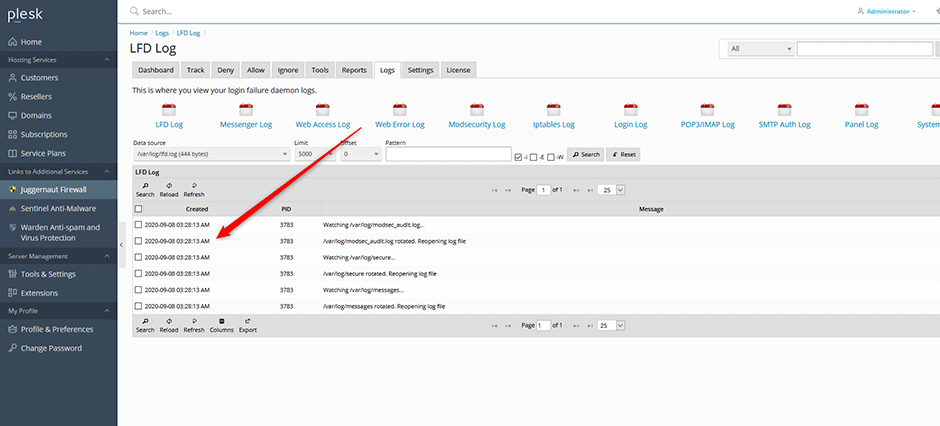 New Country Messenger Settings
These new options can control which country code IP blocks are redirected to the MESSENGER service.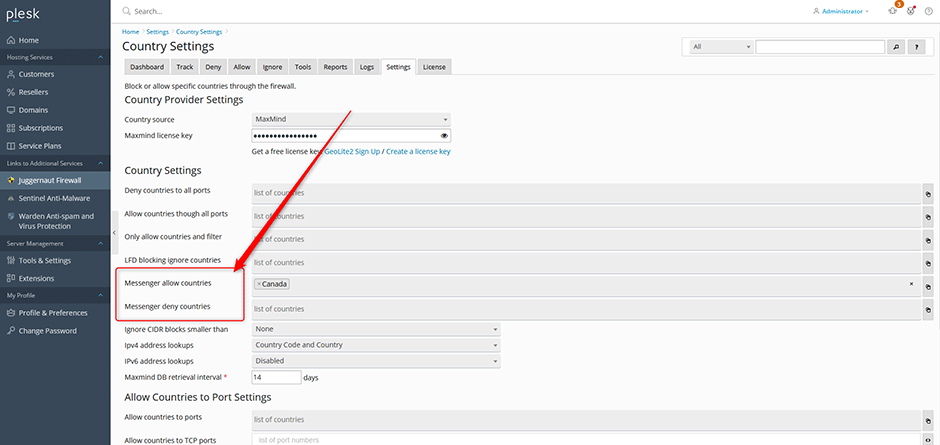 Changelog
[+] Added a time format option under Settings -> Application Settings giving administrators the ability to choose between 12 and 24 hour date display for logs.
[+] Added a command line interface for the setup wizard so admins can automate installation and configuration using tools like ansible. See here for more information.
[+] Added the options `CC_MESSENGER_ALLOW` and `CC_MESSENGER_DENY` under country settings. These can control which country code IP blocks are redirected to the MESSENGER service.
[+] Added UDP ports 80 and 443 to UDP_IN/UDP6_IN for new installations to support QUIC/HTTP3.
[=] Updated the web access log data source to default to the `access_ssl_log` instead of the `access_log` as that is what users are most interested in.
[=] Updated the `DSHIELD` blocklist to use https.
[=] Updated the `LF_EMAIL_ALERT` setting to be disabled by default on new installs due to the number of alerts being sent out.
[=] Security improvements.
[-] Fixed a bug where the firewall would not report as running when iptables was running in legacy mode.

To Upgrade
The upgrade is available to all active license holders. Login to your Plesk panel and click on Extensions -> Updates -> Select the Juggernaut Security and Firewall extension then press the update button. You can view the upgrade process using the command: tail -f /var/log/plesk/panel.log

Full changelog
https://docs.danami.com/juggernaut/basics/changelog

Product Information
https://www.danami.com/products/plesk-extensions/juggernaut-security-and-firewall
Sunday, August 2, 2020