maintenance release
and all users are encouraged to upgrade. Note:
The minimum supported Plesk version is now Plesk 12.5 and the upgrade process has changed.

One Click Installation
We've worked hard to make Warden Anti-spam and Virus Protection a full Plesk extension using the Plesk extension APIs. This will ensure that Warden is fully compatible now and in the future. What used to take 20 minutes to install and configure is now done with a few clicks! This will make it much easier for organizations to do large deployments with ease.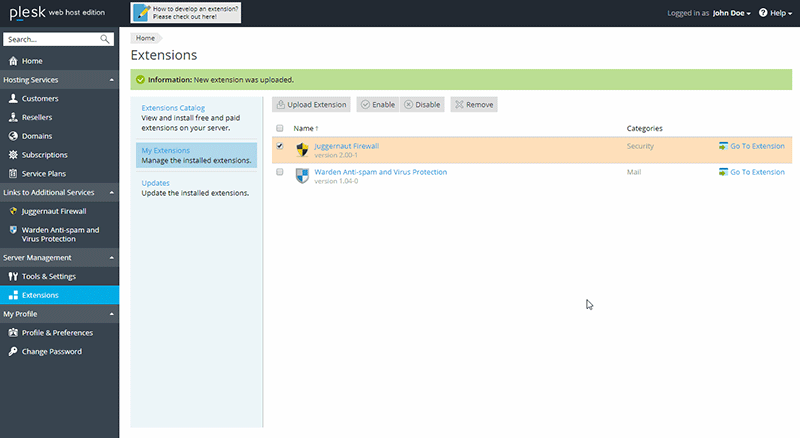 To Upgrade

Now that Warden is a full Plesk Extension it can be installed by using Plesks own extension installer.
1. Login to the Danami client area and go to Services -> Warden Anti-spam and Virus Protection -> Download Now to download the extension.
2. Login to your Plesk Panel and go to Extensions -> My Extensions -> Upload Extension to upload and install the extension.
3. It may take a while to upload to your server if you are on a slow connection. You can view the installation process using the command: tail -f /var/log/plesk/panel.log
Important
When upgrading from a previous version of Warden you do not need to uninstall it. Warden will take care of the upgrade process automatically and all existing configuration is saved.
Full changelog
https://docs.danami.com/warden/basics/changelog
Product Information
https://www.danami.com/products/plesk-extensions/warden-antispam-and-virus-protection
Tuesday, October 10, 2017