Server Management and Monitoring
Our system administrators will actively protect and manage your servers for a fraction of the time and energy required to try and manage it yourself. You get to spend your time doing what you are good at - creating websites, launching new projects, and running your business.
Our team will remotely handle all of your servers technical issues involving configuration, server optimization, and security - all bundled with 24/7 server monitoring.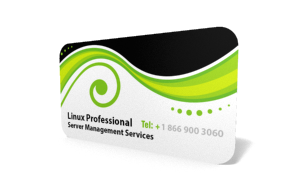 ---
Our Plesk extensions are free when you choose our server management services!
Server Management
$129
USD monthly
Buy Now
Downtime response
Software updates
Configuration management
24/7/365 Support
Cancel at any time
Did not find what you were looking for?
No problem, our engineers will be happy to give you a custom quote.
---
Plesk Experts
Our system administrators have been working with Plesk Panel more than 15 years. Panel updates are applied when they are stable and are fully tested by the administrator.
Server Optimization
Our system administrators will tune the services running on your server. Optimizations include Kernel, Apache, Nginx, and MySQL services. Un-needed services will be disabled allocating resources where they are needed.
Software Updates
Get managed software updates to your servers operating system and Plesk Panel. Updated configuration files are merged so changes are never lost while always staying up to date.
---
Get Advice
Configuration suggestions and any potential server issues are identified and relayed to the customer. Any questions are answered promptly though our support ticket system.
External Monitoring
External uptime monitoring is setup for the server and is polled at regularly at 5 minute intervals. Both the admin and customer are notified the moment any downtime happens so the admin can take appropriate action.
Security Auditing
Your server is audited, secured, then routinely scanned for malware. Security updates are applied within 24 hours of critical upgrade release.
---
Supported Operating Systems
CentOS 8.x, CentOS 7.x, CentOS 6.x, Cloudlinux 7.x, CloudLinux 6.x, RedHat Enterprise Linux 8.x, RedHat Enterprise Linux 7.x, RedHat Enterprise Linux 6.x
Supported Plesk Versions
Plesk 18.x, Plesk 17.x