We are pleased to announce the release of Warden 1.09 under General Availability. This is a major release and all users are encouraged to upgrade.

Important:
1. Warden statistics have been changed significantly in this release so it is recommend that you reset your statistics after upgrading. To reset your statistics go to Settings -> Log Maintenance -> Select Statistics -> Delete All.
2. Many of the reports have been re-written so you will want to reset your dashboard after upgrading. To reset your Dashboard go to Dashboard -> Reset.
Universal Search
We have added a universal search so users can easily search though your spam, virus, mail, mail reject, pop3/imap and SMTP auth logs. Users can then click on any item to go directly to the selected entry.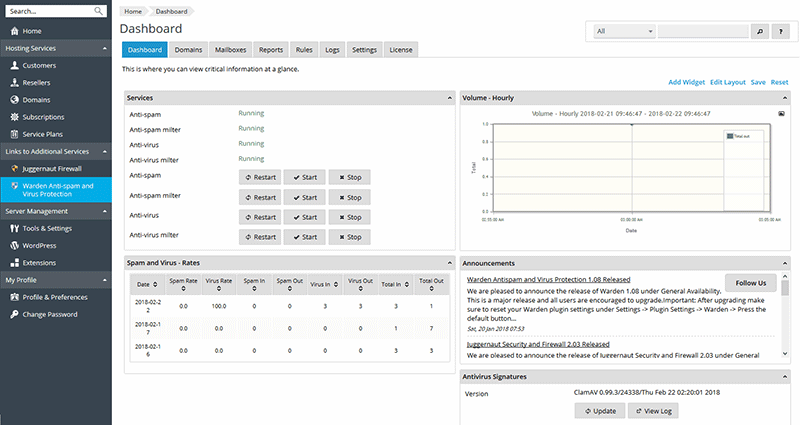 Statistics Improvements
Now that Warden supports outbound scanning we have updated the domains and mailbox grids to display statistics for spam in, spam out, virus in, virus out, total in, total out.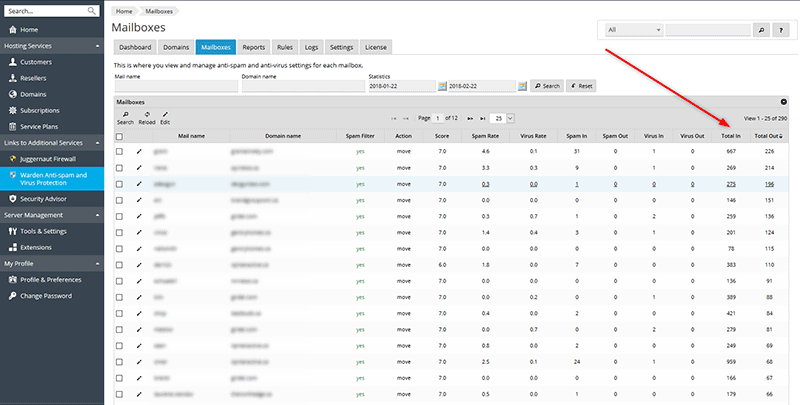 Actionable Reports
The reports area has been overhauled so now each report is actionable. Users click on each report item to be taken to the log entry that the report is based on. We've also added reports for Domains and Mailboxes (outgoing) as well as daily and hourly mail volumes.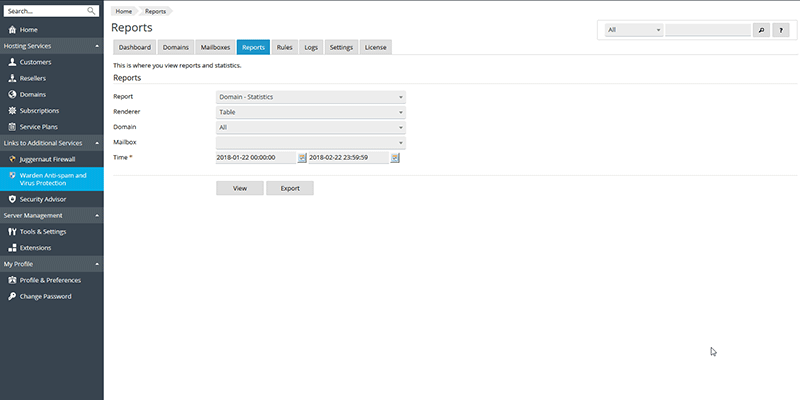 Spam Log
We've added the optional columns for Mailer ( X-mailer/ User-Agent headers), Script ( X-PHP-Originating-Script), and Message-ID to the spam log. This allows users to easily determine the type of mailer or track the flow of an email.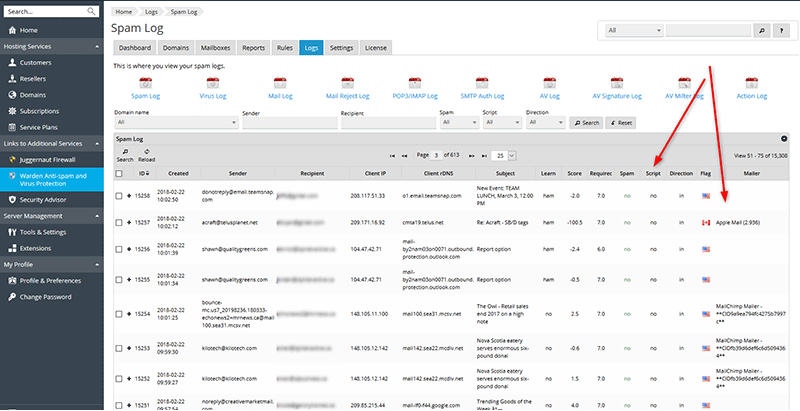 Virus Log
The virus log now includes a direction column so you can see if a virus was incoming or outgoing for a mail account. This will allow users to see if a computer is potentially compromised and is sending out viruses.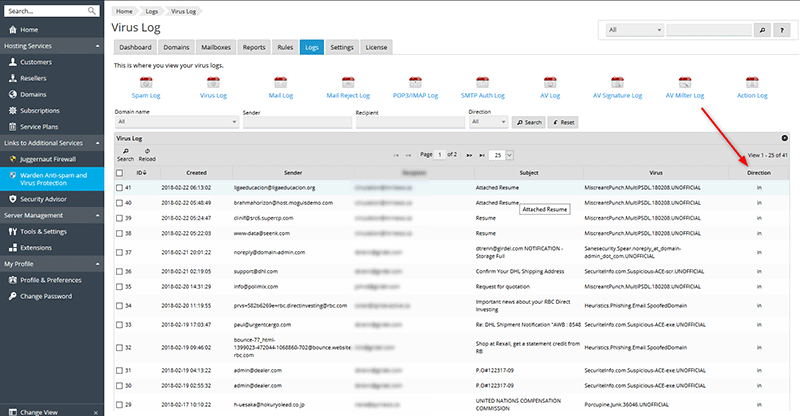 To Upgrade
1. Login to the Danami client area and go to Services -> Warden Anti-spam and Virus Protection -> Download Now to download the extension.
2. Login to your Plesk Panel and go to Extensions -> My Extensions -> Upload Extension to upload and install the extension.
3. It may take a while to upload to your server if you are on a slow connection. You can view the installation process using the command: tail -f /var/log/plesk/panel.log
Important
When upgrading from a previous version of Warden you do not need to uninstall it. Warden will take care of the upgrade process automatically and all existing configuration is saved.
Full changelog
https://docs.danami.com/warden/basics/changelog
Product Information
https://www.danami.com/products/plesk-extensions/warden-antispam-and-virus-protection
Thursday, February 22, 2018