We are pleased to announce the release of Juggernaut Security and Firewall 2.01 under General Availability. This release adds Cloudflare support, Plesk 17.8 compatability and includes many bug fixes.
Cloudflare Support
Juggernaut now supports interacting with the Cloudflare Firewall using the Cloudflare API.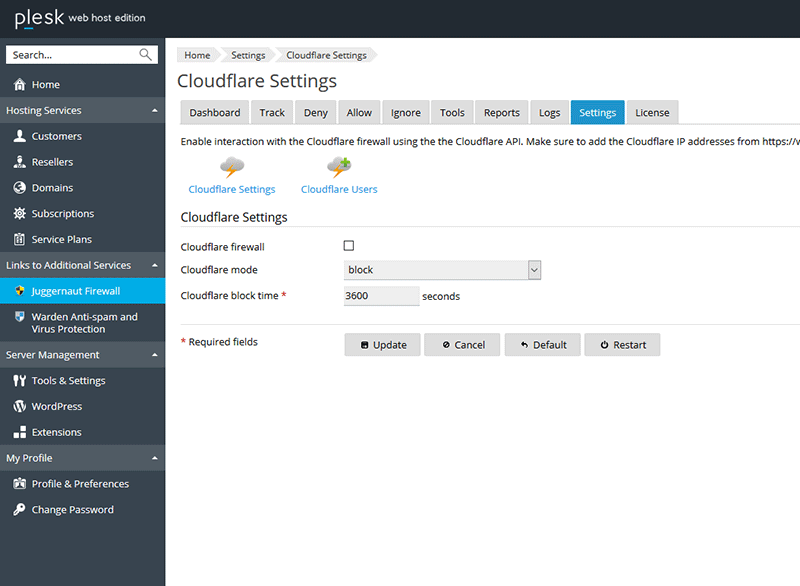 To Upgrade
The upgrade is available to all active license holders.
1. Login to the Danami client area and go to Services -> Juggernaut Security and Firewall -> Download Now to download the extension.
2. Login to your Plesk Panel and go to Extensions -> My Extensions -> Upload Extension to upload and install the extension.
3. It may take a while to upload to your server if you are on a slow connection. You can view the installation process using the command: tail -f /var/log/plesk/panel.log
Important
When upgrading you do not need to un-install your existing extension. Juggernaut will take care of the upgrade process automatically and all existing configuration is saved.
Full changelog
https://docs.danami.com/juggernaut2/basics/changelog
Product Information
https://www.danami.com/products/plesk-extensions/juggernaut-security-and-firewall
Wednesday, October 25, 2017