We are pleased to announce the release of Juggernaut Security and Firewall 2.19 under General Availability. All users are encouraged to upgrade. This release has passed Plesk certification and is now available in the Plesk extension directory.
ModSecurity Improvements
This release adds support for the ModSecurity 3 packages provided by Plesk. We've also added syntax highlighting with line numbers when viewing HTTP transactions in the ModSecurity log.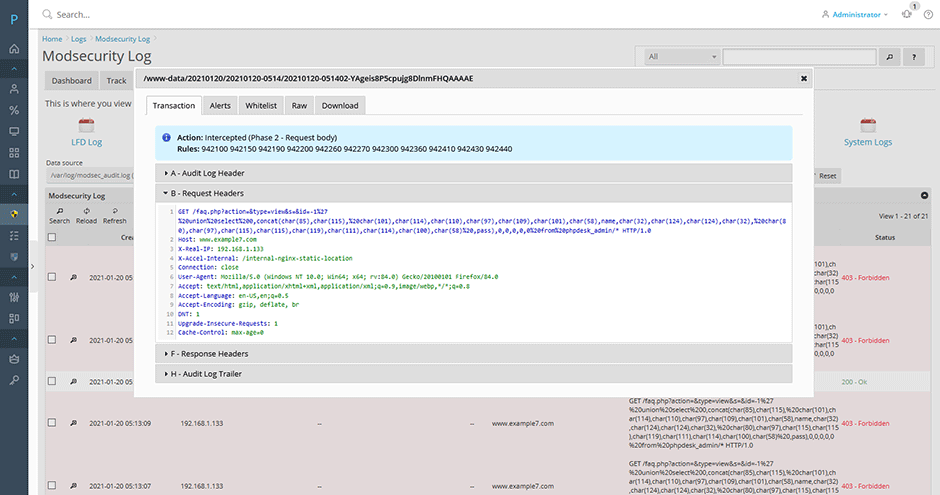 Syntax Highlighting
We've also added syntax highlighting to textareas when editing firewall config files. This makes them much easier to read.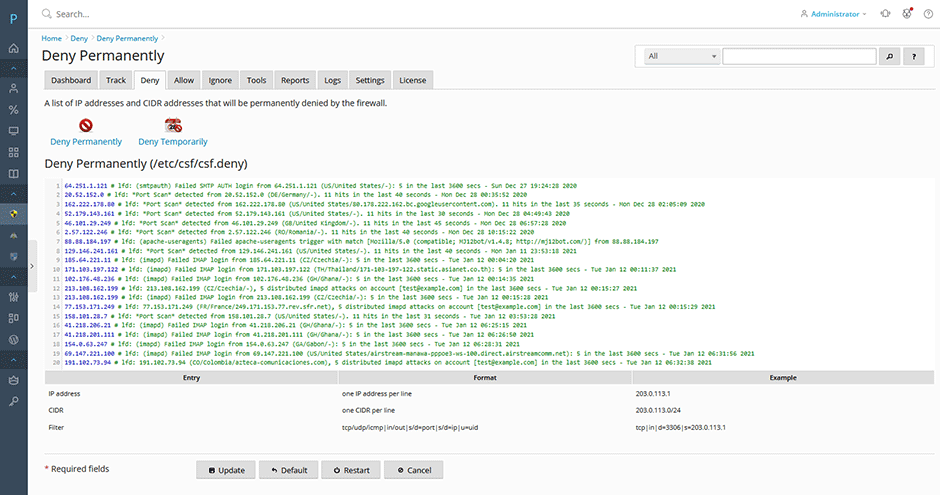 Changelog
# 2.19-1 (23 Jan 2021)
[+] Added support for the modsecurity 3 packages provided by Plesk.
[+] Added syntax highlighting when viewing modsecurity transactions and when editing firewall config files to make them easier to read.
[+] Added code to automatically correct permission problems on the modsecurity audit directory.
[+] Added a KB article for outlining how you can control what gets logged to the modsecurity audit log. See here for more information.
[=] Updated the apache-scanners trigger to block scanners searching for phpunit vulnerabilities. To use the new trigger delete the old apache-scanners trigger under login failure custom triggers then re-add it.
[=] Improved the code that cleans up the modsecurity audit directory.
[=] Improved the operating system detection functions.
[=] Improved the default ip_set detection on Virtuozzo systems.
[-] Fixed a bug where the POP3/IMAP log was not showing on Centos/RHEL/Cloudlinux 8.
[-] French translation fixes. Thanks Cyril!

To Upgrade
The upgrade is available to all active license holders. Login to your Plesk panel and click on Extensions -> Updates -> Select the Juggernaut Security and Firewall extension then press the update button. You can view the upgrade process using the command: tail -f /var/log/plesk/panel.log

Full changelog
https://docs.danami.com/juggernaut/basics/changelog

Product Information
https://www.danami.com/products/plesk-extensions/juggernaut-security-and-firewall
Wednesday, January 27, 2021